Please look out for any frozen veg bags have been bought since the Listeria outbreak and advise clients/clients families to return them back to the shops. Below is a BBC article on the recall.
Supermarkets recall frozen vegetables over listeria fears
Supermarkets have recalled bags of frozen vegetables over fears they could contain a deadly bacteria.
The 43 sweetcorn-based products have been withdrawn by major supermarket supplier Greenyard Frozen UK.
The Food Standards Agency said the veg may contain listeria monocytogenes which can cause listeriosis, a rare illness responsible for the death of two people in the UK last year.
Own-brand products for Tesco, Aldi and Sainsbury's are among those affected.
A list of the 43 products recalled from UK supermarkets, which also include some from Lidl, Iceland and Waitrose, has been posted on the Food Standards Agency (FSA) website.
Greenyard Frozen UK, based in King's Lynn, Norfolk, has been approached for comment.
The FSA said the recall was a "precautionary measure".
It advised anyone who has bought the products to not eat them and to "return the product to the store from where it was bought for a full refund".
According to the European Food Safety Authority (EFSA) 11 people in the UK have been affected by listeriosis since 2015, including two people who died last year.

What is listeria?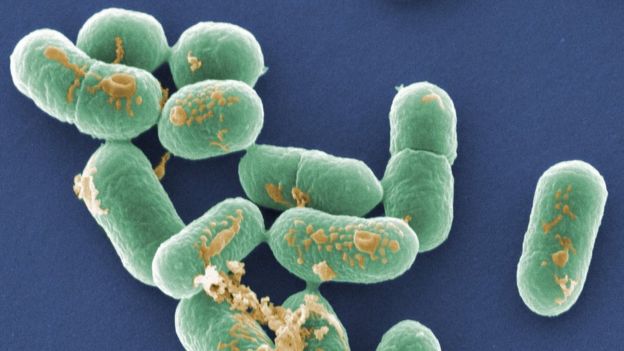 The listeria bacteria can develop into the rare but serious listeriosis illness
It has symptoms that are similar to flu, including high temperature, muscle ache, sickness and diarrhoea
It can be more serious for people with weakened immune systems and also the elderly, pregnant women and infants

Earlier this week, the FSA said frozen sweetcorn and other frozen vegetables were the likely source of the outbreak in five countries, including the UK.
It advised consumers that most frozen vegetables need to be cooked before eating, in line with manufacturers' instructions.
The EFSA said listeria has been affecting Austria, Denmark, Finland, Sweden and the UK since 2015.
To date, 47 cases and nine deaths have been reported.
The same strain of listeria was detected in frozen vegetables produced by a Hungarian company in 2016, 2017 and 2018, the EFSA said.
It added: "This suggests that the strains have persisted in the processing plant despite the cleaning and disinfection procedures that were carried out."